Online Safety
Latest parent advice:
Following our last internet safety advice session, this parent information sheet is a really useful list of links to help.
Parents-and-carers-resource-sheet
Online safety advice for parents
The links below have been released by the government in October 2020:
Latest advice on 'Momo' MOMO-Online-Safety-Guide-for-Parents
Internet Safety Day Resources
The National Online Safety Service have produced a range of guides for social media apps and platforms.
Apps & Platform guides
The Internet Matters organisation have produced a Digital Resilience Toolkit with advice for parents of 6-10 years old. Digital_Resilience_Toolkit_-for_6-10_year_olds
Check out the new Thinkuknow webpage about protecting children from online abuse. click here
The NSPCC came to school on 20th October. They now have an online safety helpline.
0808 800 5002
For advice and support on parental controls, privacy settings, social networks and more..
Lancashire also have a very useful site with online safeguarding information
Lancashire safeguarding website
Useful Web Resources for internet safety.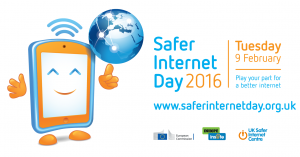 We held a parent internet safety evening.
The documents below will be useful for parents and children to share.
Online Safety support for parents and carers
Instagram-Safety-4×4-Checklist_web